Fraser's Dr Pepper with HC Leading Lassie
Embryos from this breeding pair are currently available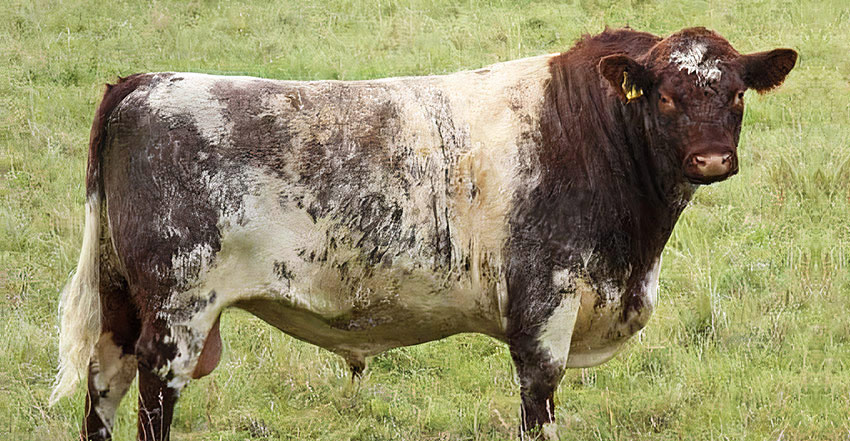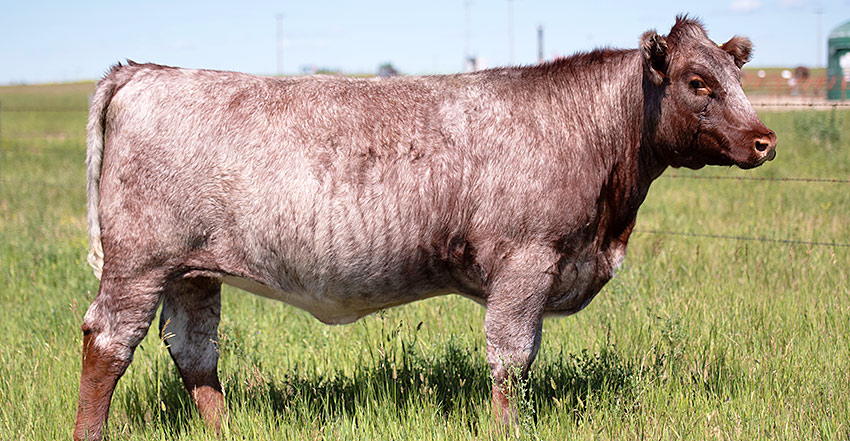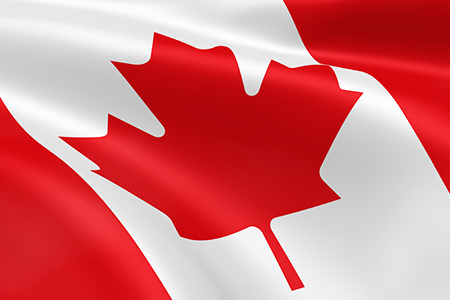 Sire - Fraser's 3N Dr Pepper 132D
Registration (Canadian) M479289
The sire of these embryos Fraser's 3N Dr Pepper 132D was male calf Champion at Agribition in 2016, and was the top selling bull that year at $14000 as a calf. Dr Pepper has developed into a bull with tremendous thickness and depth of body as well as being extremely easy fleshing. He also has excellent feet and legs. He is Homozygous Polled, and has zero Myostatin. His calves are very uniform and are easy to pick out looking much the same type. His mother is from the Millicent female line at Matlock Farms, also do not forget his sire Northern Legend. Dr Pepper's photo really does not do him justice! Photo taken at 4 years old.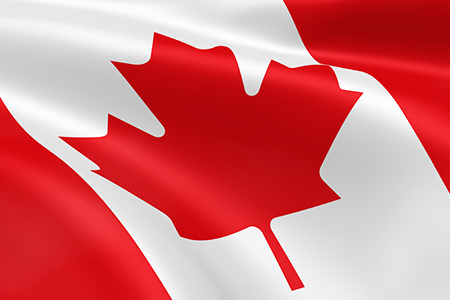 Dam - HC Leading Lassie 5G
Registration (Canadian) F698416
Leading Lassie 5G was bought in a group of embryos at Waukaru farms sale a few years ago, she was part of a group of four. I was the under bidder on her mother at the same sale Waukaru Lassie 2024, she had the highest EPDs in the USA at that time. The sire of the embryos was Shadybrook Qantas who required no introduction to me, I have seen his stock for some years now around Canada and here in the UK. From the four embryos we were fortunate to get a very good bull calf and a heifer 5G, a dream come true! We decided to retain the heifer 5G and sold the bull for $10,000 who is now working with a herd in Western Canada. Leading Lady 5G is going to take some stopping in years to come, I just wish that she was over here with us in the UK. Photo taken at 18 months old.
Breeding Notes
This genetic pairing blends some great Canadian, US and Australian genetics. We see this breeding creating great opportunities for a new herd sire or a cow to form a new female line. Full details on these cattle can be found on the Canadian digital beef website csa.digitalbeef.com.
Related Pages: (hover for more information)