Pedigree use: £400 for a minimum of 10 straws plus delivery and VAT
Commercial use: £750 for a minimum of 50 straws plus delivery and VAT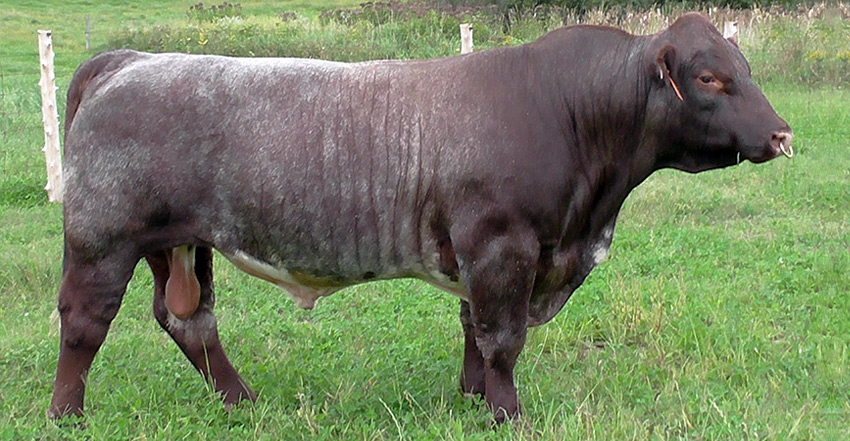 We have agreed exclusive European marketing rights with Shadybrook Farms, Quebec, Canada for their senior bull Shadybrook Qantas 2B (CAN reg M477813). Qantas has 100% Australian bloodlines, sired by the renowned bull Marellan Farrari and dam Royalla Lady Margie. These genetics give a unique opportunity to create yourself a future herd sire, or enhance one of your existing female lines, using proven worldwide bloodlines. We have watched Qantas develop in Canada from being a weaned calf in 2014, going on the same year to be awarded junior champion bull at the Royal Winter Fair in Toronto. We looked him over again in September 2015 as a yearling, after he had been working with a group of cows, he had grown on very well without being pushed.
We visited Shadybrook again in September 2016 to specifically view his first crop of calves and see how he looked as a 2 year old. His calves had been calved easily, and were well developed with lots of thickness and good back ends. Qantas is in the collection centre now and straws of semen should be available here in Europe by late spring/early summer. A limited number of straws will be available this year and forward orders are now being taken. Purchasers of commercial use semen will be required to sign a disclosure document agreeing to a terms of use statement.
Bull Video (added June 2017)
Related Pages: (hover for more information)