Crooked Post Curfew with Shadybrook All Perfect
Embryos from this breeding pair are currently available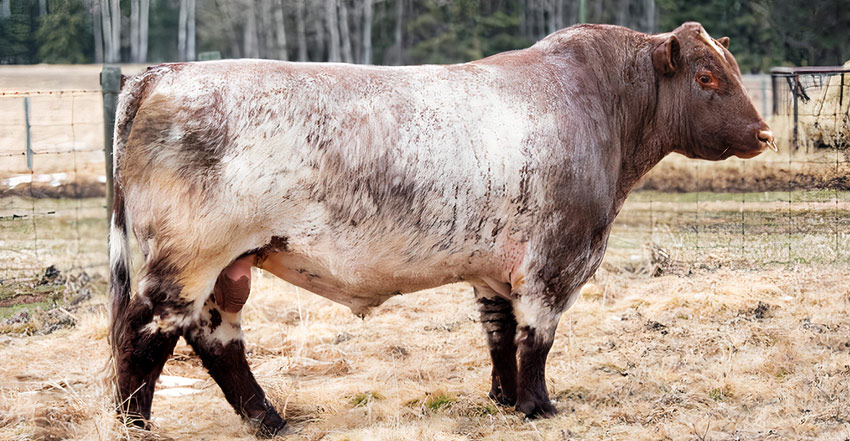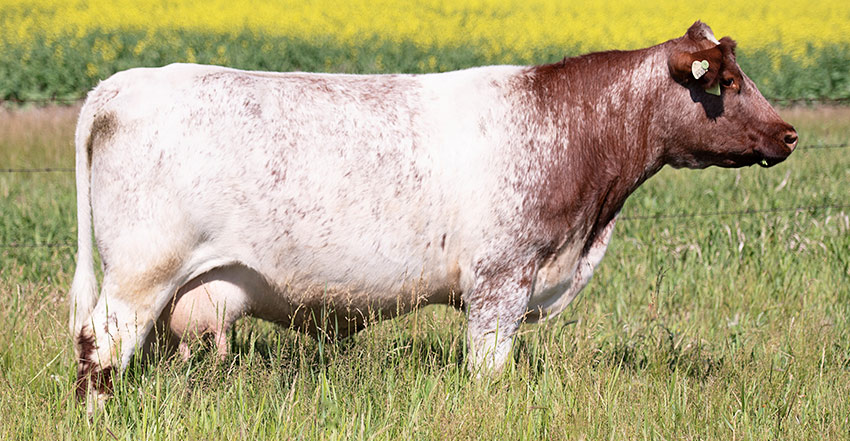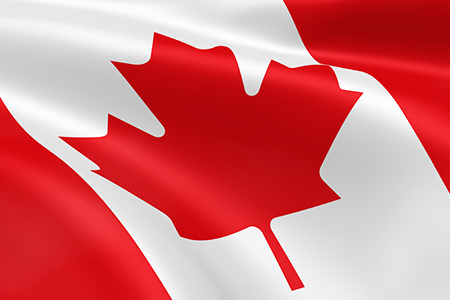 Sire - Crooked Post Curfew 8F
Registration (Canadian) M481703
The sire of these embryos, Crooked Post Curfew 8F, is a great addition to our sire offerings from Crooked Post in Alberta Canada. Curfew 8F's semen has already been exported to Australia and South Africa with a deal pending in the US, collection costs for semen to the UK and Europe along with bureaucracy currently prevent his semen export to us here in the UK. His dam Crooked Post Sam 8D is from their strong Sam female line, having a 370 day average calving cycle over 4 years. His sire, Saskvalley Curfew 41C is a large dark roan from the renowned Blossom line at Saskvalley. Curfew 8F is Homozygous Polled, has zero Myostatin and is ranked in the top 2% on the Australian all purpose index. Photo taken at 3 years old.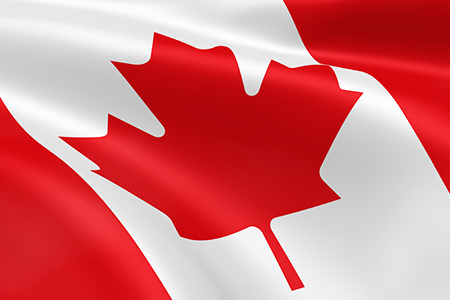 Dam - Shadybrook All Perfect 5E
Registration (Canadian) *24221
All Perfect 5E is a decendant of the great cow Shadybrook Picture 201M. I remember 201M from my earlier visits to Shadybrook, and most importantly I still pick out her daughters, grand daughters, and great grand daughters. On a visit to their biannual sale in 2018 we were able to add 5E to our donor herd as an 18 month old in calf heifer. She has turned into a great milky cow and now she is making a great donor dam. Her sire Sprys All Gold D052 is the great Australian bull who firmly left his mark at Shadybrook. Perfect 5E has a quiet nature, is a great mother, has length with a good top, good locomotion and is very milky. Photo taken at 3 years old.
Breeding Notes
This genetic pairing blends some great Canadian and Australian genetics from the renowned Canadian herds, on the sire's side Crooked Post and Saskvalley, and the dam's side with Shadybrook and Sprys. Full details on these cattle can be found on the Canadian digital beef website csa.digitalbeef.com.