Our policy is to be open and welcoming to visitors always attempting to answer their enquiries and interest positively. Woodstock Bower Farm is a business, to that end everything on our farm is available to be purchased at a price. We detail below a small selection of our stock that is currently offered for sale along with a guide price to the value we place on them.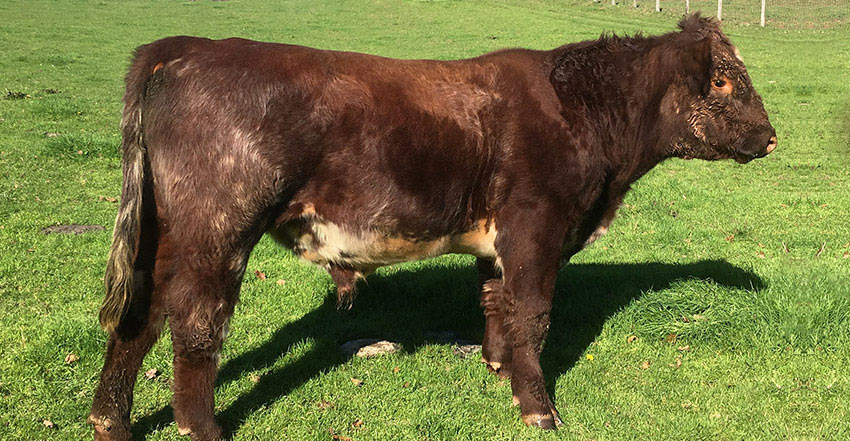 Photo taken early October 2018. Latham is just a tremendous young bull. He has always been my favourite and one of the largest calves in last year's crop of bull calves. He carries both his father and grandfathers temperament coupled with great style, but also has the backing of the Tessa family line. He was used on a small group of cows as a yearling, and will make an ideal herd bull for the future. He is only for sale due to proximity of close family members.
Price on application.
| | |
| --- | --- |
| Guide Price: | Price on application |
| DOB: | 25/01/17 |
| Sale Notes: | Latham is just a tremendous young bull. He has always been my favourite and one of the largest calves in his year's crop of bull calves. He carries both his father and grandfathers temperament coupled with great style, but also has the backing of the Tessa family line. He was used on a small group of cows as a yearling, and will make an ideal herd bull for the future. His father Harkin was only sold because of the potential that we saw in Latham. |