Muridale Thermal Energy with HC Lady Margie
Embryos from this breeding pair are currently available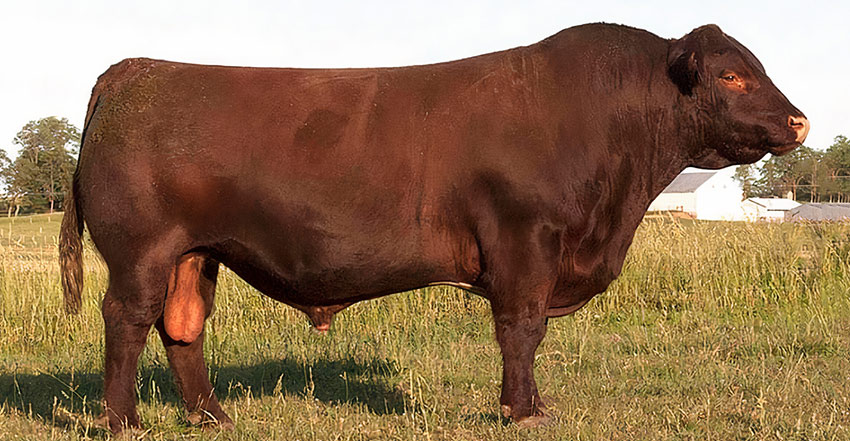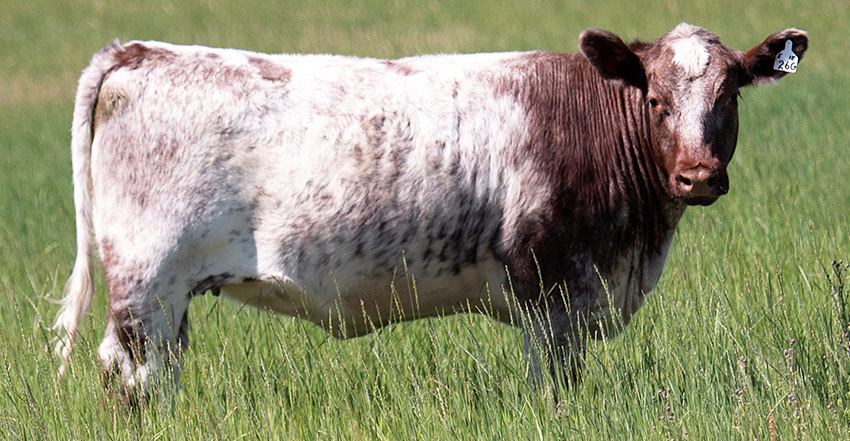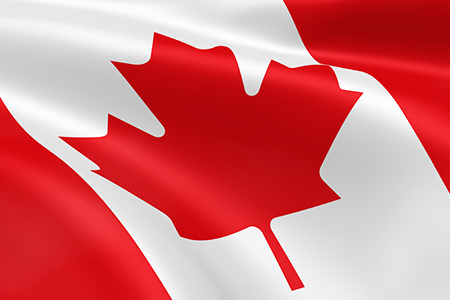 Sire - Muridale Thermal Energy 15A
Registration (Canadian) M477341
The sire of these embryos Muridale Thermal Energy 15A was sold by Muridale Shorthorns in 2015 to the Bowman and Gerfen families in the US for $28000. He is the sire of BSG Profitwise1767, Sprys Boom Time M222, Sprys Extra Special N61 and Sprys Unlimited P146, all four bulls sold to an average of over $40,000 each. He is Homozygous Polled, has zero Myostatin and is ranked No1 on the Australian all purpose index. His mother Muridale Goose 32R is roan and is from one of the strongest families at Muridale. The photo of Thermal Energy really says everything. What more could you want for a herd sire? Photo taken at 4 years old.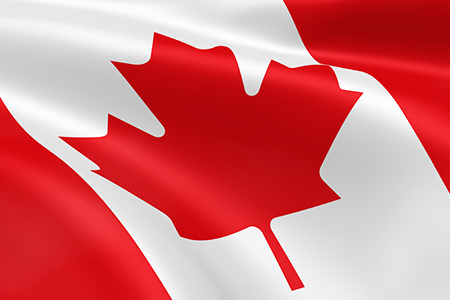 Dam - HC Lady Margie 26G
Registration (Canadian) *26705
Lady Margie 26G is exactly what we were looking for when we selected the breeding of her mother HC Lady Margie 1E, carrying great Australian genetics of Marellan Ferrari and Royalla Lady Margie. Paired to HC Elderado 68E, with his depth of proven breeding from HC Free Spirit and the Melba Niam female line at Horseshoe Creek. I had then planned to breed 26G on a flush with some Podehole Beefeater semen that I have stored in Canada, to perhaps create myself a possible new herd sire. However, the new genetic import rules now prohibit Beefeater genetics from being imported into the UK even though he was bred here. What a crazy world! Lady Margie 26G is a milky cow with a good udder, is long, deep bodied and has good locomotion with good legs and feet. Photo taken at 16 months old.
Breeding Notes
This pairing again blends some of the best of Canadian genetics from Muridale and Saskvalley on the sire's side, and the dam's side with Horseshoe Creek and Australian genetics from Marellan and Royalla. Full details on these cattle can be found on the Canadian digital beef website csa.digitalbeef.com.
Related Pages: (hover for more information)