Saskvalley Pioneer with Shadybrook Perfect Reflection
Our last four embryos from this breeding pair are available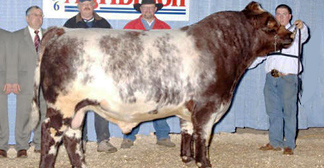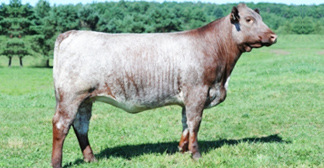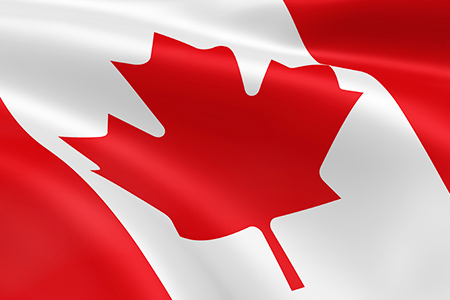 Sire - Saskvalley Pioneer
Registration (Canadian) M471053
Pioneer had a short but very successful career in the show ring. In 2006 he was Canadian National Champion bull and Grand Champion bull at Agribition. Semen was fortunately collected from pioneer before his untimely demise in 2007. His genetics have gone on to produce excellent stock throughout Canada. Pioneer being line bred carries great blood lines including Huberdale Mastercharge, Highfield Irish Mist, Ready Go and Mandalong Super Flag all appearing numerous times in his extended pedigree. Pioneer had a moderate frame with lots of thickness, volume and muscle. He was easy fleshing and had great legs and feet, his testicles at 24 moths measured 43 cm diameter.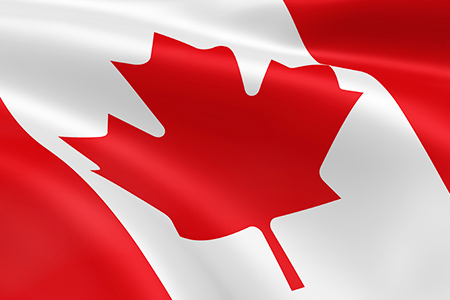 Dam - Shadybrook Perfect Reflection
Registration (Canadian) 18987
Perfect Reflection was bred at the renowned Shadybrook herd in Quebec. She was top selling female at the Shadybrook sale in 2012. She is from the Picture Perfect cow family at Shadybrook, which has been very successful for them, and is one of the great cow families in Canada. The cows have moderate sized frames, they are very milky and all had very good udder placement. Having witnessed the depth and strength of this female line at Shadybrook, they are an obvious choice to add to our genetic program.
Breeding Notes
This breeding offers a very strong established female line, coupled with Pioneer's power, depth and overall structure.
Related Pages: (hover for more information)